D4 Concrete Block Making Machine
40 000m3/year (size 400x200x200mm)
Plastic: 880x450x18mm; Steel: 880x450x8mm
10 workers/2 shift (include loading & unloading workers)
3 254 m2 (include finished products yard)
The meaning of name D4.4
- D means the name of concrete block making machine with the brandname DMCLINE;
- 4 means the number of blocks per press time with size 400x200x200;
- 4 means the 4th version using servo pressure-vibration technology;
Technical specifications of D4 - G1 block making machine
Designed capacity
40 000m3/year (size 400x200x200mm)
Cycle time

15 ÷ 25 giây

Power

85 Kw

Vibration

Table vibration

Pallet

Plastic: 880x450x18mm;

Steel: 880x450x8mm

Warranty
12 months
Place of origin

DMC Vietnam

Workers
10 workers/2 shift (include loading & unloading workers)
Factory area
3 254 m2 (include finished products yard)
The numbers of workers to operate D4 - G1 block making machine
| | |
| --- | --- |
| Factory manager | 1 worker |
| Worker for operating machine | 1 worker |
| Worker for operating dumper | 1 worker |
| Worker for operating forklift | 1 worker |
| Worker for loading wet block | 6 workers |
| Worker for cleaning up | 1 worker |
Factory area of D4 - G1: 3 254 m2
| | |
| --- | --- |
| Workshop | 216 m2 |
| Area for drying wet blocks | 642 m2 (for 16 hours) |
| Area for containing finished products | 994 m2 |
| Area for input materials | 635 m2 |
| Area for office and others | 372 m2 |
| Area for interal yards and trees | 394 m2 |
Technology description of D4 - G1 concrete block production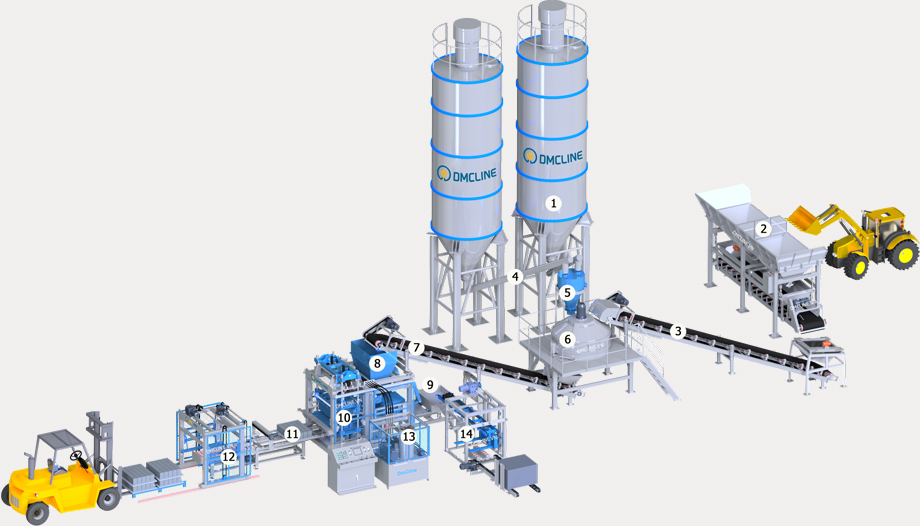 (1) Silo: A special purpose storage contains cement. Besides the steady steel structure, it includes dust filtering system, anti-clogging aeration and safety valve.
(2) Batching Machine: Include two or three materials hoppers. After feeding materials fully into hopper, they will be scaled exactly before transfering into machine
(3) Belt conveyor: Transfer materials after scaling to mixer
(4) Screw conveyor: transfer cement and fly-ash from silo to cement scale
(5) Cement scale: Include a bucket and a scale. Scaled data will be displayed on control center to help workers monitor the production process easily
(6) Mixer: Aggregates (grind stone, sand, thermal slag, ect), water and cement after scaling are mixed together evenly as the setting parameter.
(7) Belt conveyor: Transfer materials after mixing to material deviding machine
(8) Material dividing machine: Store and deliver materials after mixing to block making machine
(9) Pallet feeder: Put pallet into block making machine to bear products and push them to block conveyor
(10) Block making machine: Being designed integratively between pressure, vibration pressure and forced vibration pressure. It creates a strong pressed vibration force to form blocks with high quality and uniformity.
(11) Block conveyor: Clean the surface and transfer block pallet to block stacker
(12) Block stacker: Receive block tray from block conveyor, stack in wooden pallet then the forklift transfers them to dry
(13) Pallet stacker: Receive pallets from forklift or block pulling car; feed into pallet feeder automatically (this machine can be replaced by a pallet feeding worker)
(14) Cooling machine: Cool the hydraulic oil by circulating water pump system
Production process of D4 - G1 concrete block

(B1) Step 1: The dumper feeds materials (stone, sand, ash, slag, ect) into hoppers to scale.
(B2) Step 2: The materials after scaling are mixed together with cement and water.
(B3) Step 3: The pressure - vibration machine forms block piece as the mould. In this process, workers must regularly check to adjust timely to limit the error products.
(B4) Step 4: After forming, blocks are lifted to the yard to dry from 18 hours to 24 hours, then stacked and packaged and transferred to curing yard. After 15 to 28 days, they can be exported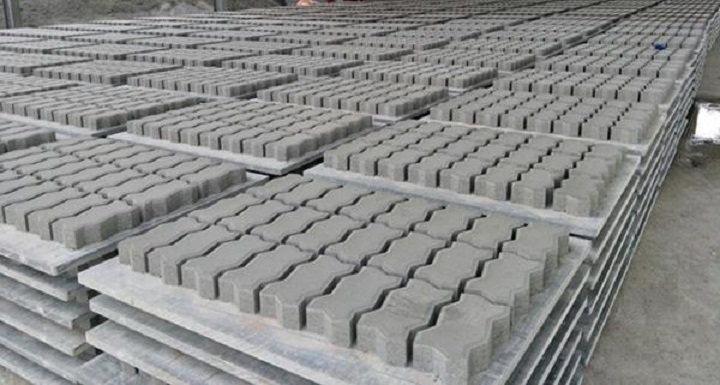 Finished block tray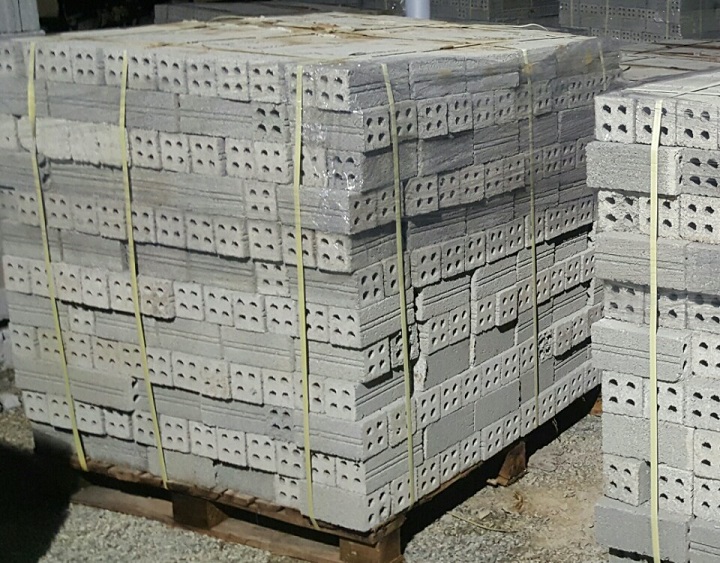 Finished block bale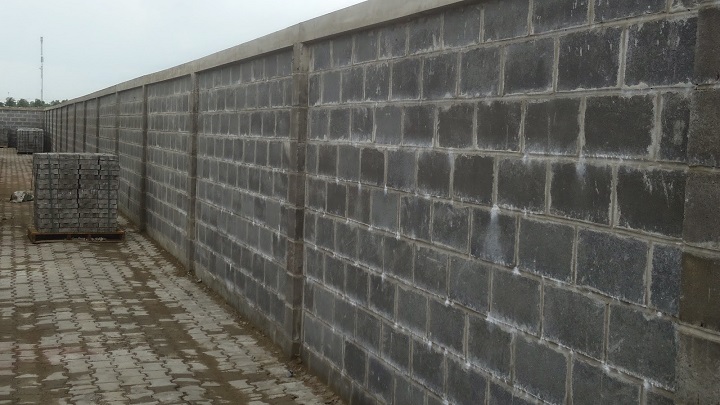 Wall without bonding mortar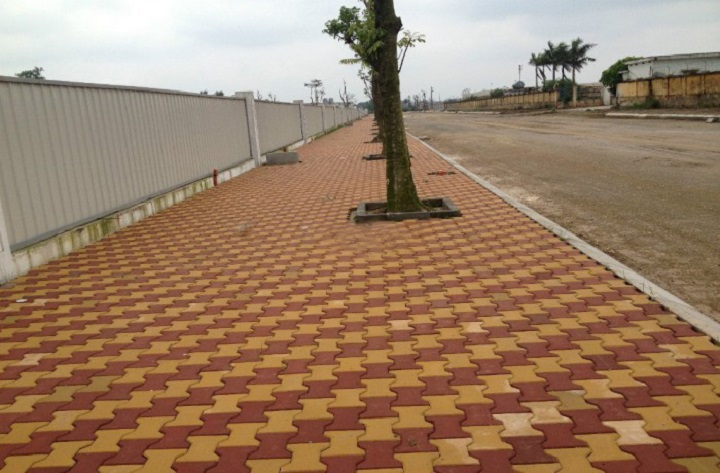 Interlocking paver block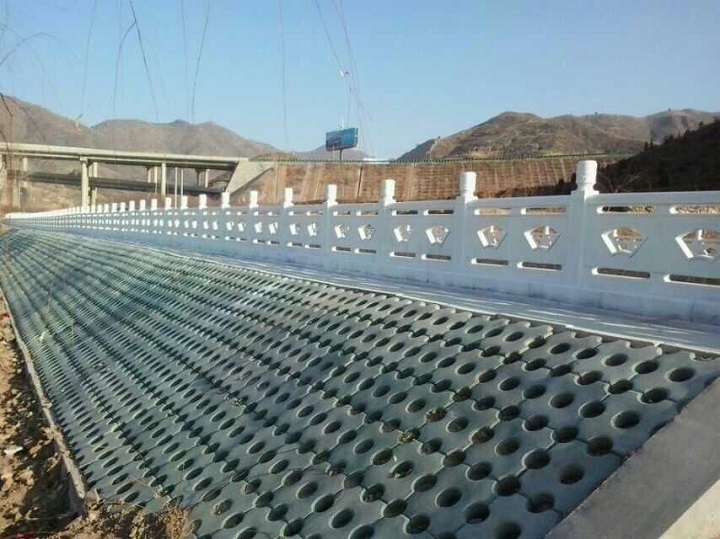 Slope-protect brick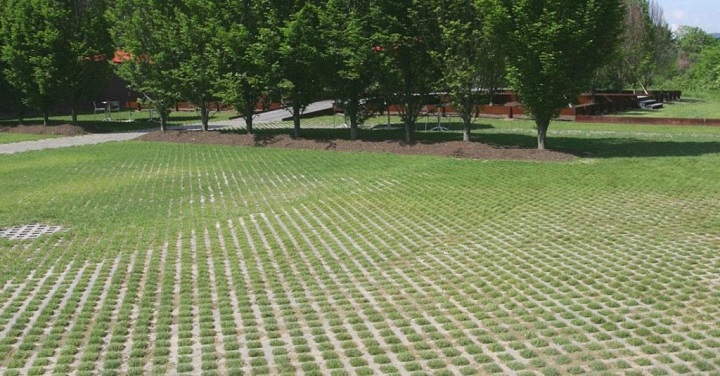 Grass paving block