Part 1: Application of servo motor to Concrete block pressing production line - Model 2020
The servo motor application to concrete block pressing machine is the achievement of DMC engineers. We commit to research and create incessantly to manufacture the best products contributing to the development of concrete block production community
This is the first article in 4 articles which we introduce about the 4th version of DMCLINE, this version will be sold officially in the early of 2020.
Introduction about Servo Motor
Basically, servo motor is a 3-phase synchronous motor using permanent magnet. Servo motor is intergrated high definition encoder to help the precise control process. Servo motor has 3 condition modes, this is the strength of speed, position, moment. Servo motor is intergrated the dedicated driver and setted according to the suitable parameter for the every different application.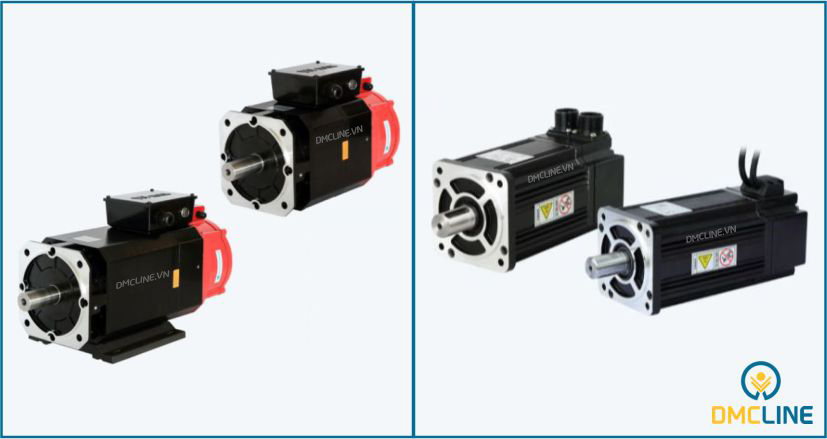 3 reasons to apply servo motor to block shaping vibrating mechanism
Save electric power: With the same vibration power, using a servo motor will consume less power than a normal motor. Because the servo motor has a very strong starting and working moment.
Eliminate the mechanical synchronous system: Servo motor is a type of motor that can control the synchronous rotation without using a mechanical synchronous box. It is easy to replace and maintain the parts and no more damage from the synchronous box.
Use for the thin partition block: servo motor has a high speed band. It can reach 6000 rounds per minute, conduct and control the rotation speed precisely. So, it is suitable for horizontal hollow blocks and thin partition blocks.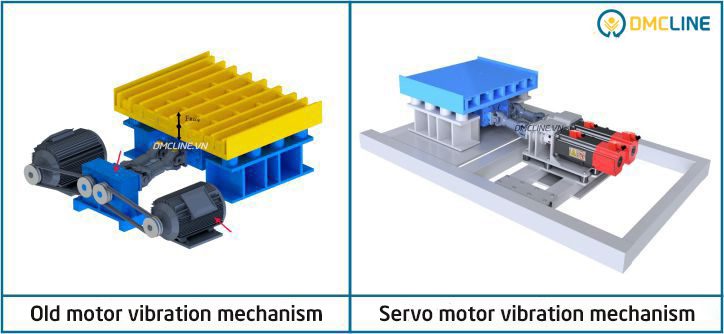 3 reasons to apply servo motor hydraulic pump to block making machine
Extend the life of hydraulic oil: Servo motor doesn't operate continuously so it will decrease the temperature of hydraulic oil.
Control the pressure flexibly: It can change pressure and speed of hydraulic cylinder, reduce speed quickly for every stop of cylinder.
Help the system operates smoothly: Servo motor has the advantage of being a soft start, so when it starts and stops suddenly, it is not shocked by the inertia force, reduces noise, improves the life of mechanical parts..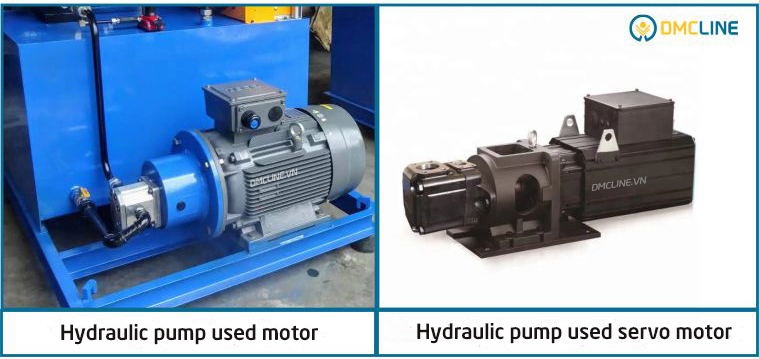 The above are the reasons why DMC decide to apply servo motor to concrete block production line. For the more details, please contact us via hotline: 0975 08 6789.
Doan Minh Cong