Production scale of a cement tile making factory
Determine the production scale of a cement tile making factory is the first step of planning long-term development strategy in an enterprise. These are something you have to pay attention
1. The government policies about developing non-fired building materials
Understanding the laws and regulations of the state affecting the production of non-fired building materials is necessary to ensure stability when entering the industry of unburnt building materials.
The government in each country has the different policies. Therefore, you should research carefully before making decision.
2. Determine the production capacity of a cement tile making factory.
The urbanization speed is increasing in worldwide. In Vietnam, according the data of Construction Ministery, urbanization rate is 25,8% in 2004, 33% in 2010 and it can up to 45% in 2025. Therefore, the demand for building materials as well as cement tile is very high.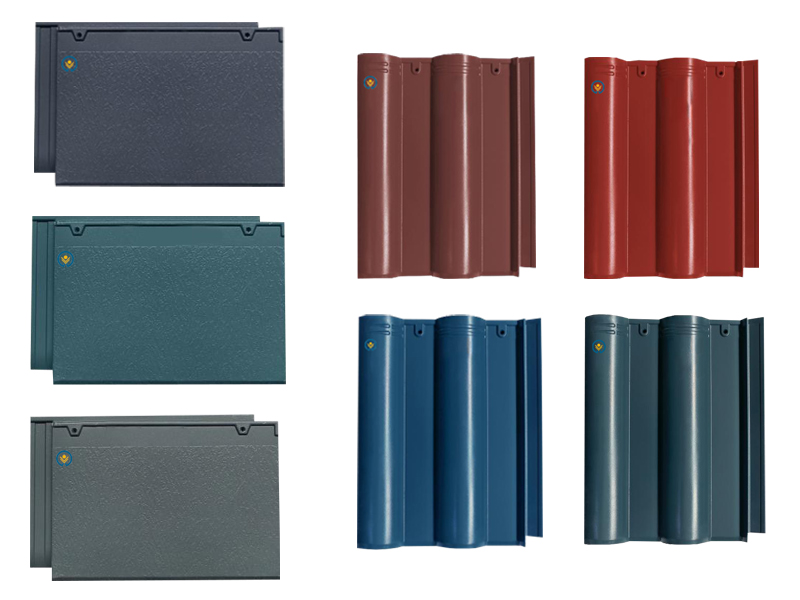 Some popular cement tiles
Determine the potential customers and competitor is a very important thing. You can calculate your market share, the productivity you can sell. From there, determine the suitable capacity, estimate the investment cost, factory area and choose the suitable line.
3. Orientation of planning cement tile making factory
Orentation of planning cement tile making factory afftects directly to the progress, scale, standard or quality of a production factory.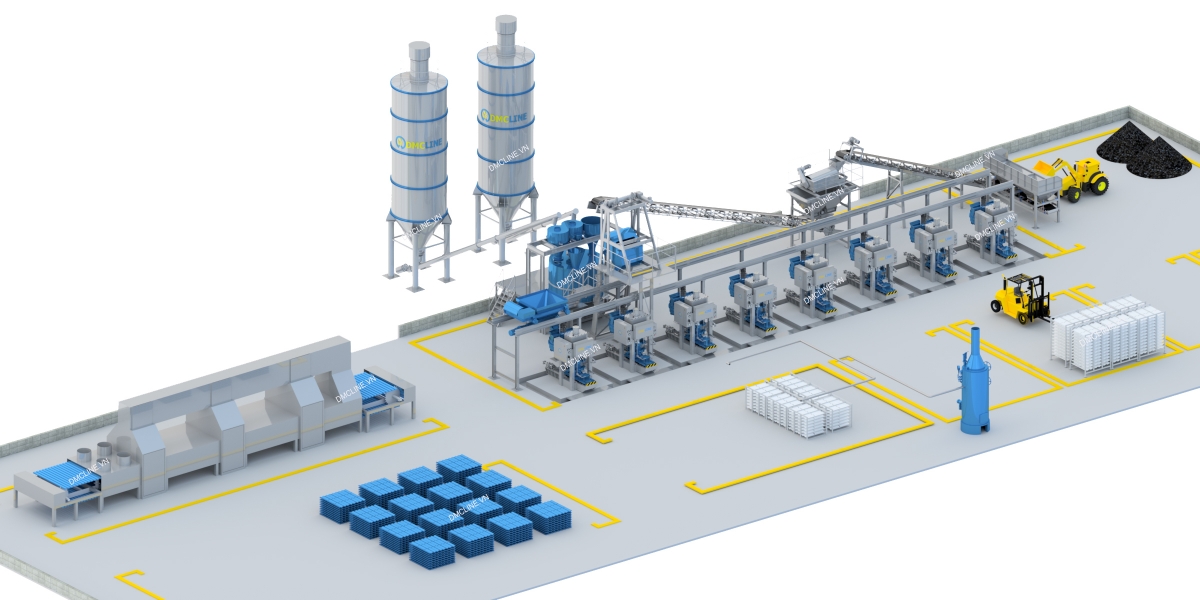 Layout of cement tile making factory
Investment plan includes the production scale from one to four machine with the productivity for a province or the production scale of a automatic line from 4 to 12 machines with the productivity for nationwide or exporting.
Orientation and factory plan are the legal basis for management and determine the factory land.
4. Choose the cement tile production line
From the information above, choose the technology and production line is the final step.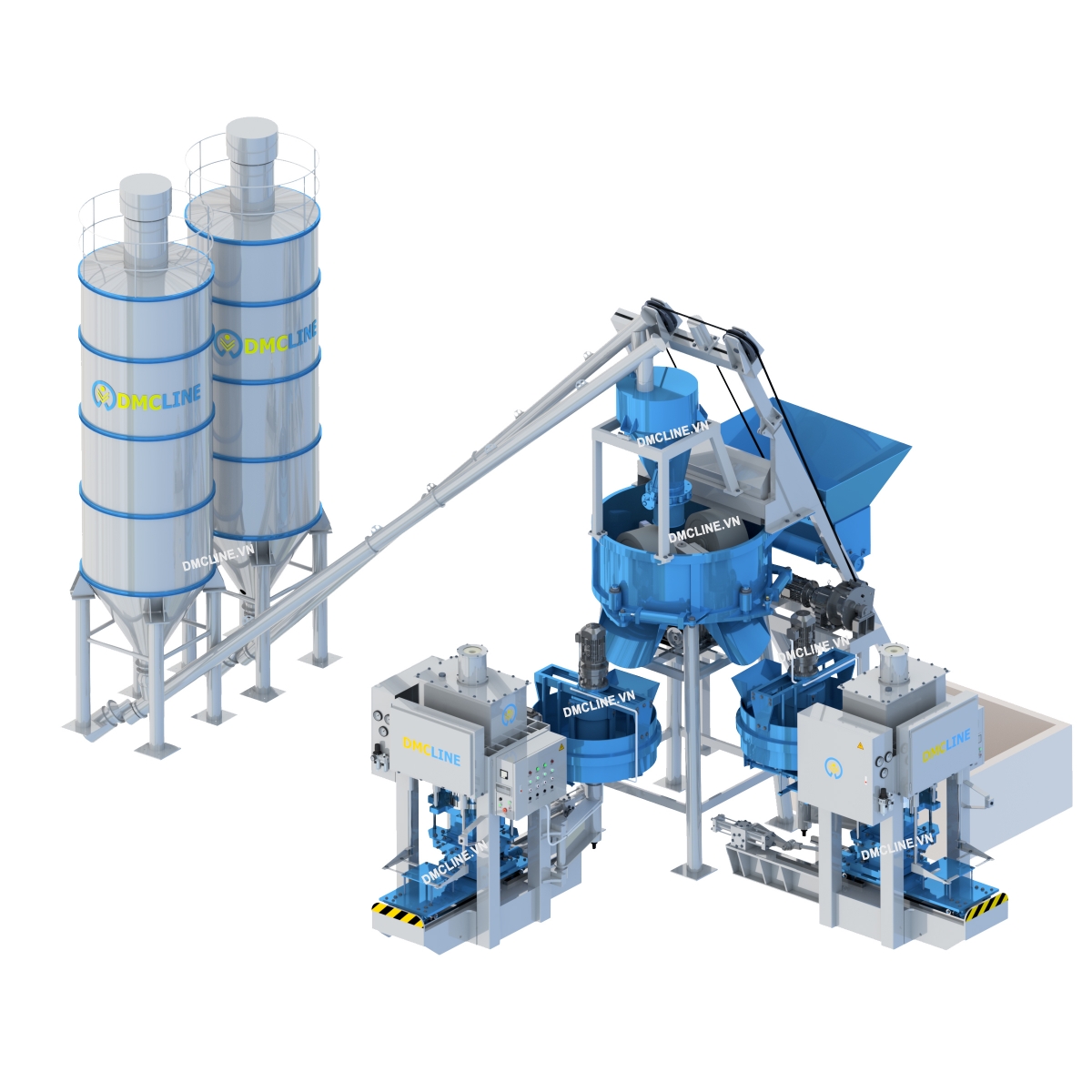 Production scale with 2 cement tile making machines
>> See more Cement tile making machine
There are 2 main technologies to produce cement tiles: extruding technology and discrete pressing technology. Each technology has the different advantages and disadvantages.
Nowadays, discrete pressing technology is more popular. (It is also called as static press or wet press) Along with static press, there are 2 painting technology: wet paint and dry paint.
Choosing a suitable supplier with experience of consultancy, design and manufacture is the most important. During operation, if meeting troubles and damages, you have to waste time for waiting expert, looking for spare parts or maintaining and warranty.
DMC is the leading brand of non-fired building materials production line. With more than 14 experienced years and having hundreds of customers nationwide, we are confident to become your perfect choice.