Cement tile mould
| Specification | Corrugated tile | Flat tile |
| --- | --- | --- |
| Dimension | 424x335 mm | 484x320x10 mm |
| Useful area | 363x305 mm | 363x305 mm |
| The number of tile/m2 | 9 | 9 |
| Average weigth/tile | 3.4 kg | 3.8 kg |
| Average weigth/m2 | 30.6 kg | 34.2 kg |
| Color | Customize | Customize |
Introduce about cement tile mould
Cement tile mould, also called as tile mould, cement tile mold, is an important part, mounted in cement tile making machine to form cement tile. It decides the quality as well as aesthetics of cement tile.
Cement tile mould DMCLINE is manufactured by special purposed steel with modern technology. So that, It has a high quality, meet the special requirements such as The inner layer of steel must be malleable to prevent impact, the outer layer of the steel must be hard to prevent abrasion.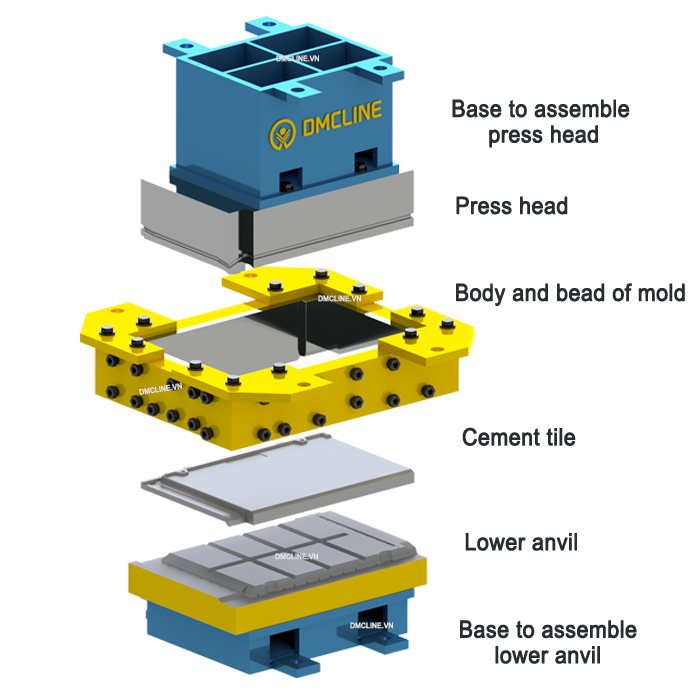 Structure of cement tile mould
Some popular cement tiles
Flat tile and accessories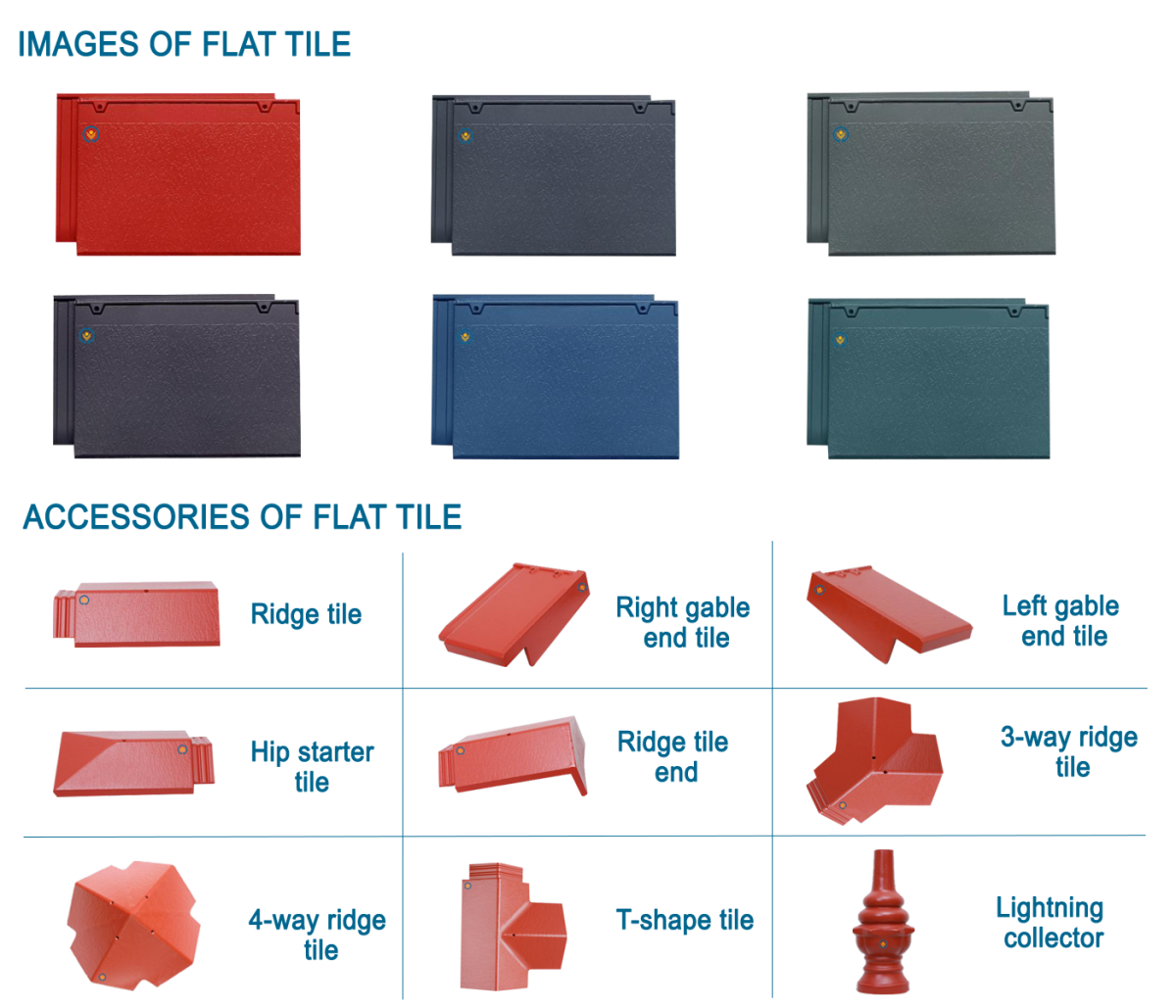 Corruagted tile and accessories




Cement tile making machine with high quality, leading prestigious brand. Maximum press force up to 160T, quick tile making machine " producing 3840 pieces/shift", " using 04 operation workers". 01 year warranty.
Cement tiles making machine with wet pressing technology, high quality. Maximum pressing force up to 240T, the capacity of 2 million m2/year. Quick tile making machine, leading reputable brand, Dedicated consultancy. Thoughtful warrranty